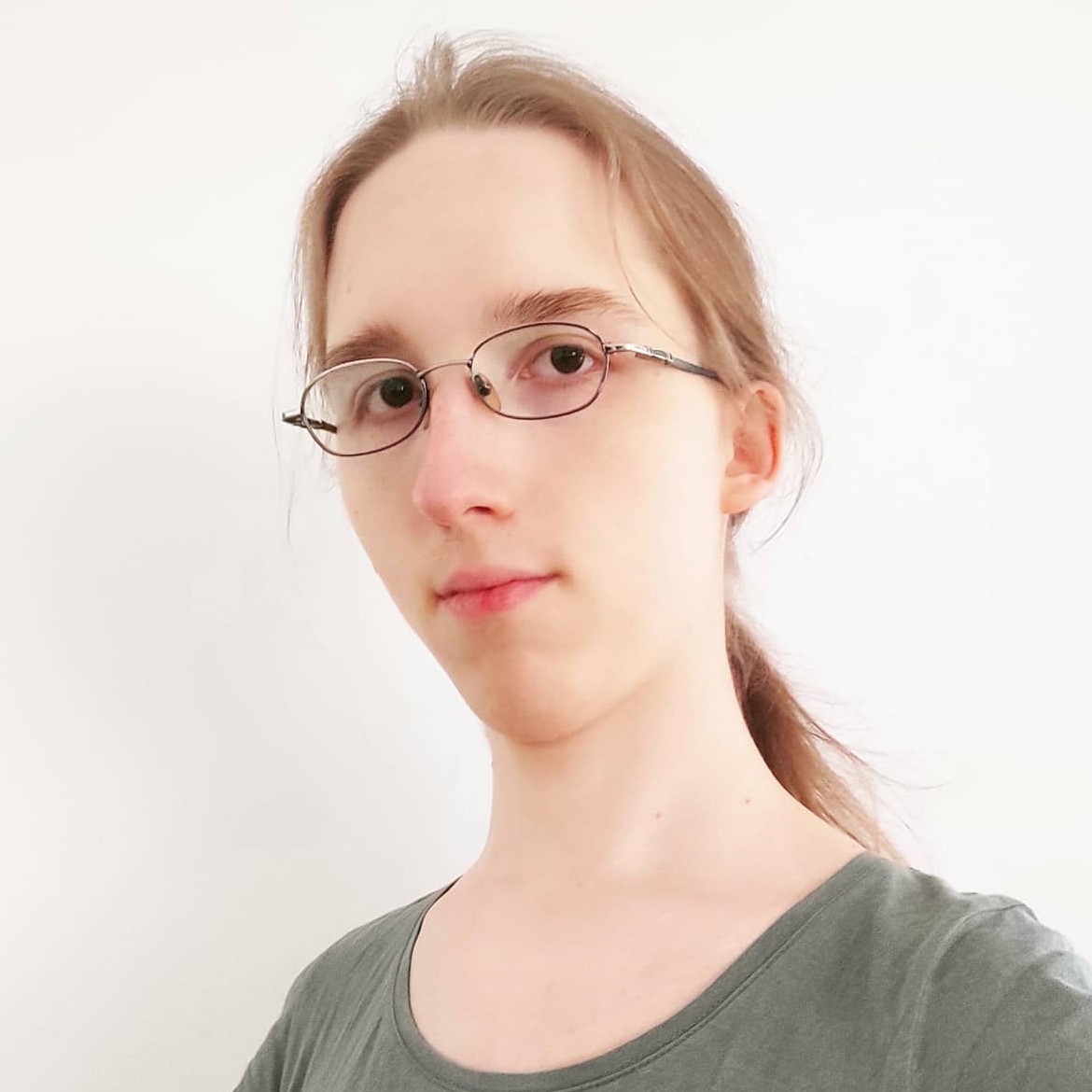 Mika Feiler
she/her
---
an unemployed programmer from Poznań, no longer a student
---
🇵🇱 Po wersję polskojęzyczną kliknij tutaj
---
About me
Location: Poznań.
Hometown: Toruń. [see Polish version for high school mention]
Interests
interest in functional programming
I use NixOS as a daily driver
knowing lots of random facts about many programming languages, much of that knowledge rusty and outdated
HaikuOS a bit, maybe i will contribute to mail_daemon someday
I'm pretty burnt out and thus generally lame in doing stuff as hobby recently besides some hypes from time to time.. i need an IT job to get that fixed
Experiences
Internships:
at DLabs/DiabetesLab, during 2016 and 2017 summer holidays,
at Paweł Kapała kapware.com, in August–September 2017.
Since high school times until the moving out to Poznań i was active in Scientific Circle of Computer Science at the Faculty of Mathematics and Computer Science of Nicolaus Copernicus University.
I was a regular attendee of Toruń JUG and Allegro MeetIT Toruń meetups.
In high school i participated yearly in interactive exhibitions on the Faculty of Mathematics and Computer Science as part of Toruń Festival of Art and Science.
You may know me from studying at WMI AMU Poznań (2018-2021) or WMiI UMK(NCU) Toruń (2017/18).
Since 2014 I have been participating in Mensa Society Poland.
PluralSight onlyne sertifikashions (May 2018!)
---
formerly Michał Krzysztof Feiler. 🏳️‍⚧️